As we are approaching the end of not only the year of 2019, but the end of an entire decade–it's around this time where we sit back and reflect on everything that has been going on in the grand scheme of things. We start to discuss who the hottest new artist is, who had the best run, who was the most consistent–so on and so forth. As of late, there has been a lot of talk in the industry about the current state of hip hop. Everything from where we've been, where we're at currently, and where we will be in the future to come.
With all the talk about Grammy nominations and awards show snubs, it sparked a thought in my mind about the current state of hip hop. As I sat and reflected on the industry, it posed the question to me–are we in desperate need of a new sound? Seeing as rap has been the most dominant genre not only on the Billboard charts, but culturally in the past five years or so, there have been a vast array of hot takes and opinions about the current state of rap, and what we need in order to keep pushing this genre forward. As it stands now, I do believe that there has been a ton of great music that has released in in the past few years and this decade, however–I do believe that Hip Hop is in dire need of a change and we need it now before it gets to a point of no return. With so many other artists from different genres taking the sound of hip-hop and using it int heir own, I feel as if it's stripping us from our own artistry and diminishing what we have built for years now, and we can not let it go down to a point where hip-hop no longer exists as it is now.
–
"I look at rap right now and rap is in a horrible place. I feel like rap has gotten to a repetitive place where there's just one sound where it just sounds like it's out of an automated box"

-Tory Lanez via Hot97
A Plateau In Hip-Hop
It goes without saying that rap has always been contingent what's popular. If we take a trip back to the 90's, we had the street rappers who found a way into music by rapping about drug dealing, robbery, so on and so forth. Despite the media having negative responses to the musical content, it still offered a sense of introspection about some of the instances that these rappers had to deal with on a daily basis coming up. Moving forward to the 2000s, we still had the hardcore rap groups such as Dipset and G-Unit–however, this time around the industry's focus was aiming more towards finding that radio single or club single. The music still had some subject value to it, but more aimed towards a mainstream audience and appeal.
As we can see, the trend to follow "popular" music has not changed much–and that's not necessarily a problem. In the eyes of the labels, whatever sells is what the label will push at the top of their agenda. There was a point in time where people wanted to hear real life stories and lyricism, and that's what the label was pushing. In the eyes of the artist, riding the wave isn't always bad either. If people want to hear more party records and songs you can move to, then there's no problem with making that. The state of music right now is very interesting and probably the most diverse it's ever been. Over the years, trends have come and gone and usually when one has had it's run, we have another one to follow it. As of now, it seems like that isn't necessarily the case.
While looking at the grand scheme of things, it caused me to notice a sort of a plateau in hip-hop. Now this is not to discourage anybody who has released music this year, last year, 2016 or any year before that. We have seen an over abundance of REALLY great albums this past decade. However, today it seems like a lot of the great music is not lasting long in the hands of the consumers for many reasons:
–
Why I Feel The Music Doesn't Last Long
Easy Accessibility
Part of the reason why I think that a lot of the music isn't lasting is due to the fact that music streaming services are taking over, and almost completely obliterated the need and use for physical media. Back when we would purchase albums, we used to have to drive to the store to buy albums. On top of that, we would only buy one–maybe two albums at at time depending on the release date. Now, we have to many ways to listen to new music the second that it drops on your favorite streaming service.
That feeling of paying ten dollars a month to listen to any song or album in the world is what changed the world of music. When we purchased a CD, that was the only thing we listened to because it was our most recent purchase. So much so, we sometimes would force ourselves to like albums that we may not even be a fond of as much. Now, if we hear a song we don't like, we can instantly skip it and delete it from our library and feel no remorse for it, and move on to the next song effortlessly.
Shorter Attention Spans
This is something that I could even agree that I am accountable for, is that my attention span has gotten unbelievably shorter over the past few years since streaming services have come into play. As someone who is a fan of multiple genres and just a student of music, I am digesting LOTS and LOTS of music every single day. With a new project coming out very single Friday, it can be overwhelming at times as a music analyst. The way I digest music, I like to sit through the project in it's entirety from top to bottom–no skips or skimming. I've noticed that with so much music coming out, I can only pay attention to albums with a certain amount of songs, and in order for me to stick with it for longer than a few months, it has to be damn near perfect. Society as a whole with social media on the rise, loves instant  gratification due to the fact that the attention span of the average human being–especially in music–has dropped tremendously.
Seeing too many songs on an album really overwhelms me and honestly makes it harder for me to make it through an entire project in one sitting. Chris Brown's last two albums Heartbreak On A Full Moon and Indigo both come in at over 30 tracks long. It took me months to make it through the entire projects–which were great albums by the way–but entirely too long not just for myself, but for the average consumer as well. In oder to keep my attention, certain criteria need to be met. Now that criteria changes with every artist and genre that I listen to, but if I don't hear that within the first 4-5 tracks or so, I leave the album and go back to listening to something else. For example, if there are three releases on the same day–which happens very often– if one of them is a bit lackluster, I may never make it back to that project in weeks, sometimes months if the other two releases happen to be far more superior. Even if an album happens to be good and not great, it will gain lots of attention for the time being, but once another major or better project comes out, the previous ones are left behind.
Ease of Release
Withe the music industry going towards a more digital landscape, it allows people to upload their music online with ease. Not even speaking in regards to underground artists, but signed artists as well. The fact that people can be done with an album and get it online in a matter of days is something to take into consideration when it comes to releasing a project. Instant gratification goes both ways in this instance–people want to hear the music as soon as possible and don't want to be waiting a long time. Artists wanna release the music as soon as possible also because if they sit on it for too long, they may begin to not like it as much anymore. That being said, this is what is beginning to tarnish the industry and having so much of an overflow of music being released every single day.
Album rollouts used to be month long processes, with promotion, advertisements, commercials, radio interviews, so on and so forth. Not to mention getting the CD pressed and packaged to sell in stores. Once that albums submitted, it could not be changed or altered in any way at all. Not only that, but it was a costly process. The fact that an artist can release and album and go back and add songs, make changes and alterations is something that speaks to how easy it has become to release music. Becoming so easy, it makes artist flood the market with more music, which isn't always the best case scenario. The greedy fan of course wants as many songs from their favorite artists at all times, but it can begin to diminish their quality faster than dropping music at a slower rate. If an artist releases a sub-par album, they can literally go back in the studio ad crank out an entirely new project and have it in the phones of fans in a month or less. Easy come, easy go. Fans are less interested in listening to an average album for a long period of time just because they know the artist will release new music soon, therefore deeming the previous body of work irrelevant.
Lack of Originality
If we have to be honest, the days of artists coming out and providing something rare, fresh and innovative is hard to come by today. Now that's not to say that nobody has done that at all–there have been a huge amount of artists that have been introduced to the music game and have displayed new flows, lyrical content, and mesmerizing melodies. What I have been trying to get at this entire piece is that we have not seen something new and refreshing in a while. I can definitely say that the last time we got a whole new wave of interesting and sound defying music would be the 2016  and 2017 XXL Freshmen Class–which included the likes of Playboi Carti, Lil Yachty, Lil Uzi Vert, XXXTentacion, A Boogie Wit Da Hoodie, 21 Savage, and many more. A couple of artists that came into the game around the same time as these lists have have been contributing as well, such as Smokepurpp, Trippie Redd, Roddy Ricch, Ski Mask the Slump God, DaBaby, Megan Thee Stallion, Rico Nasty, Griselda, the late great Juice WRLD, and many more. Of course some of these artists are at the beginning stages of their careers, but it does seem as if some sounds have grown to become very repiticious as of late.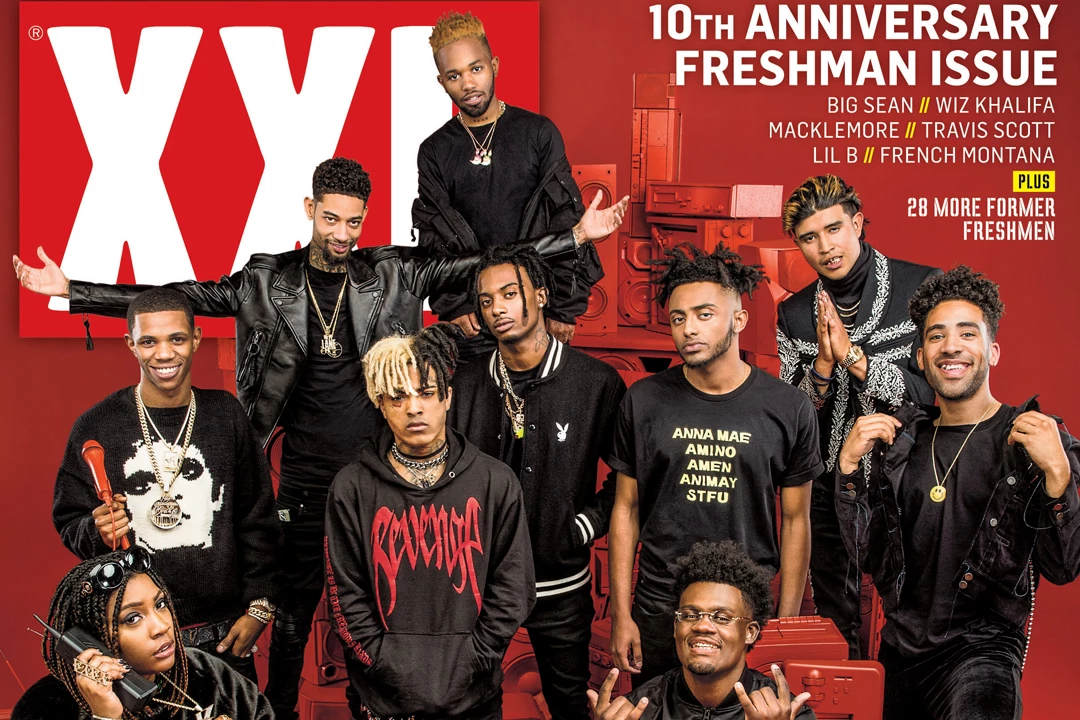 Again, this does not mean that these artists are not releasing really great albums. Every artist that I have named has had at lest one amazing body of work or single since they have arrived in the game. However, at times it does seem as if most projects do not last in the consumers rotation for very long–only lasting for a few weeks or months at a time before fans become antsy for new music to be released. It has come to a point to where I feel as if we appreciate the albums from the up and coming artists and enjoy their features, but the ones who dominate are the artists who are deemed as superstars by now. The likes of Drake, Kanye, Kendrick, J. Cole, Young Thug, Future, etc. are the names I can definitely say that when they drop, the world will stop and listen and their projects will pretty much last the entire year. It is unfair to say the least, and it puts even more pressure on the newer artists to try and producer even greater qualities of music–which isn't a bad thing at all, but is very difficult to do when you may have only been making music for a few years at most and are still trying to figure out your own sound, and navigate throughout the industry as a rookie.
–
Where Do We Go From Here?
I say all of this to say, I believe that hip-hop has been a genre that has been known for it's bravery, its' constant contributions to the industry, and the amazing footprint that it has left on the world since it's inception. Hip-hop doesn't follow the rules, it creates them. It has been bold enough to come into the music world full of pop and rock stars and integrate something completely new and innovative. For years and years now, hip-hop has always been the one genre that would receive the most criticism, most hate, and most neglected in the culture–yet it has grown to be one of the most imitated and duplicated genre in the world, and has continued to impact and influence so many peoples lives.
In order to know where we can go, we need to know where we have been. That doesn't mean you have to go back and listen to all of the music that came before you, although it will not be frowned upon. I think studying the minds and the goals of those before us and seeing what went wrong and what went right is vital for the future of hip hop. In Young Thug's interview with No Jumper's Adam22, he talked about how he was a thinker and he looks at other peoples mistakes and uses that to his advantage to determine how he moves going forward. If more artists did that today, I think we could continue to hear some really groundbreaking music in the years to come. Right now, a lot of music is contingent on what the next person is doing and people emulate that. Some artists openly admit they aren't doing music for the love of it, just for the fortune and fame. If we can get back to a space where artists really care about their craft and the art they release into the universe, we can begin to really shake the world up with an entirely new sound of rap as the new decade approaches.