Cover Art: Griff
Amongst the realm of producers, there are many contributing to the massive and ever-growing population of amazing music being made. However, it takes pure talent to be crowned alongside the ones who will shine the brightest, thrive the longest, and be solidified as one of the greatest to ever grace a track with their immaculate instrumentation. Often so, people speak about who the pioneers are as far as who's running the rap game, and who's killing the production game. Back in August of 2019, I wrote an article about the producers who were behind the sound of the current climate of music, and one of the easiest picks was St. Louis native ChaseTheMoney.
By now, you should all be familiar with the sound that he has been creating, the trends he has been setting, and the everlasting music that has been released in the last few years. Even if you haven't seen what he looks like, you have to have heard his catchy "Chase the money, chase the money!" producer tag provided by Chicago's own Valee. Throughout his career, he's been able to collaborate with a wide array of artists such as Ski Mask The Slump God, J.I.D., Smokepurpp, and many more. He has executive produced many projects along the way, and was also invited to the Revenge of the Dreamers III recording sessions. In addition, he is now Grammy-nominated for his contributions to that very album.
I was fortunate enough to speak with him in regards to his career at this point, the current state of music, his future plans, and many more topics. Read our full conversation below and be sure to go follow ChaseTheMoney on Instagram and Twitter!
— 
LM: We're gonna get into ChaseTheMoney as a producer— but first and foremost, how is ChaseTheMoney the PERSON doing? Everything good?
CTM: Yeah all is well bro.
—
LM: You've been going at it for some years now with the production, but the past two years seem to have been the most consistent for you. How have you managed to get to the level you are at now as a producer? 
CTM: I got this far because of hard work & consistency. If you wanna win, you gotta put in the work.  
—
LM: Your production style from the beginning has always been perceived as simple yet effective, and lots of other producers try to mimic that. Has it always been a conscious decision of yours to come with that production style or did it come organically?
CTM: No one knows my production style. Most of you think I make only "simple" beats but have yet to hear the new shit that's coming out. I don't pay any mind to those assumptions & conclusions. I just fall back & create what I feel.
—
LM: You started out last year with an invite from J. Cole and Dreamville to come to the Revenge of the Dreamers III recording sessions. Tell me a bit of what that was like and how it felt getting that invite.
CTM: Everything was great — all the sessions had good vibes. It was kinda funny watching Cole pick beats because his ear is crazy. 
LM: Speaking of those sessions, word around the net was that Drake was supposed to be on "Sunset" with Cole & Nudy. Any truth to that?
CTM: No comment.
—
LM: Last year, you and K $upreme linked up for your joint project, Caught Fire. Tell me a little about how you linked up with him and the chemistry between you two.
CTM: We met through Yachty at the studio one day. I had tapped into his music after meeting him, then "Gucci Cologne" came out. We made one song together, put it out on SoundCloud & it did numbers. 
—
LM: I know you're from St. Louis, but you moved to Chicago and now Atlanta. Would you say any of those cities had an influence over your production style?
CTM: Nah. Different changes in life had an influence on the way I make music.
–—
LM: You've been fortunate enough to work with a ton of artists since you've come up. Who are some of the artists you want to link and cook up with?
CTM: Lil Tecca, Xan Man, Splurge, TeejayX6, Rod Wave, Sada, FMB DZ, Lil Uzi Vert, Young Thug, Gunna, Steelo Steezy, PDE Escobar, & Young Nudy.
—
LM: I think when it comes to musicians, they can get so caught up in work that they often forget to take time and enjoy life. What are some of the things you do now when you aren't in work mode?
CTM: When I'm not in work mode, I spend most of my time at the crib, playing games, shopping, and buying expensive shit I really shouldn't be buying — but I do it anyway.  I like fast cars, too, so sometimes I'll hop in the car during a late night & just fly through the highway. It's a real stress reliever for me. I'm also into interior & home design so I spend some of my time looking at houses & cool furniture.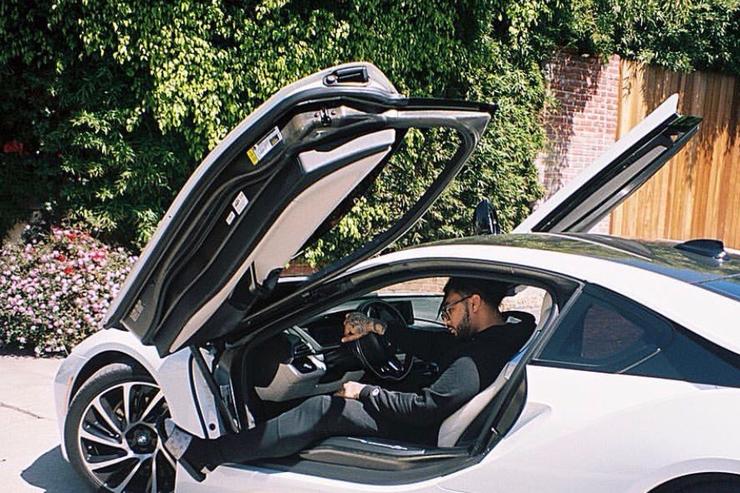 —
LM: The current climate of music is a fast-paced one where trends die out fast. What are your thoughts on the music industry right now as far as the music being put out and where do you think it'll be in the next five years?
CTM: In my opinion, music is for a human's digest, so it's all personal preference; meaning music doesn't die, it lives forever as long as there is a way to listen to it. 10 years from now, you could find a really great song from a particular time period & love it. 
—
LM: You got the rap scene on lock with the beats—have you ever thought about branching out and working with more artists beyond rap? If so, who would you work with?
CTM: I've got plenty of unreleased records with major international artists. I can't give you any names though.
—
LM: I hate to use the term "your year", but I feel like 2019 has really been the year that you've shown more of what you can do as a producer. What can we look forward to seeing or hearing from you in the future?
CTM: Real shit, I spent 2019 working on 2020 & 2021–so you just gotta kick back & wait.